I've heard much about how coconut oil can kill flu virus.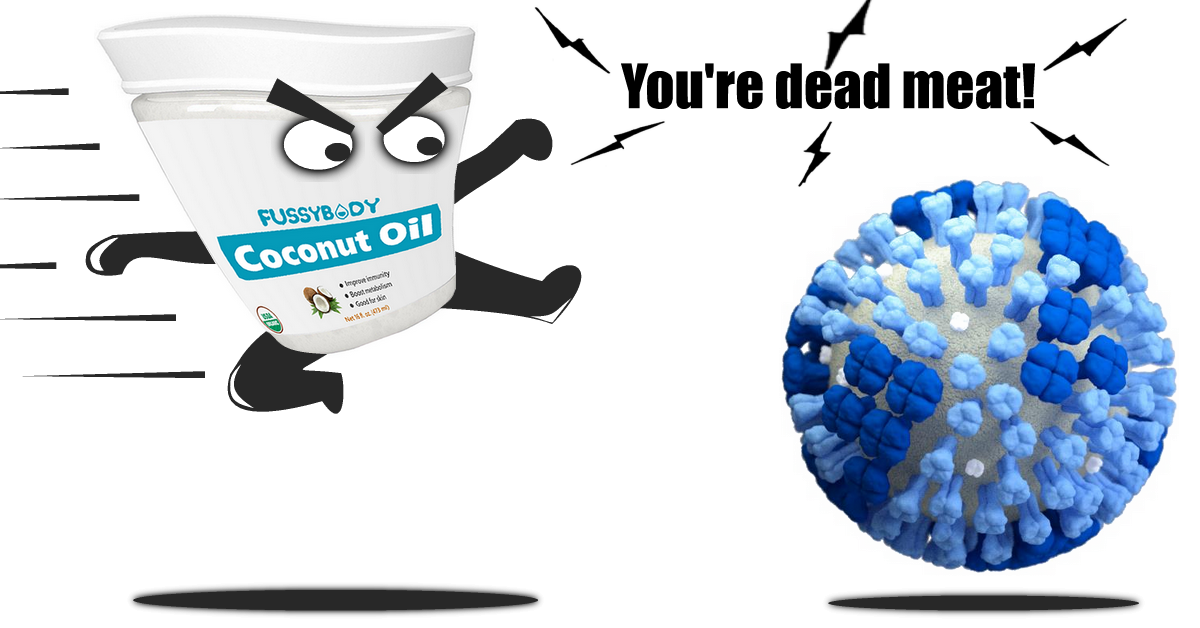 But when I got attacked by flu virus, I didn't know exactly how to fix it with coconut oil at first.
I then try various amount of coconut oil and in the meantime, carry out some measures to supplement and complement my flu treatment with coconut oil whenever flu hits me. I also experiment the oil's effect on my wife when she's down with flu (she's more prone to flu attack, "thanks" to her work environment that is so densely floated with viruses, bacteria and other germs that I have the "honor" to perform several reality experiments).
The entire experiment spans across several months and I finally found a natural remedy for flu. It's exceptionally effective and what's even better is that, you never have to suffer these flu symptoms anymore:
Sore throat that makes you swallow even saliva painful, let alone enjoying your food.
Loss of voice that makes you totally "speechless".
Runny nose that causes mucus to flow out of your nose profusely like running river, which is irritating.
Blocked nose that forces you to breathe through your mouth like a fish.
Severe coughing that makes you lose the quality of your sleep.
High fever that triggers severe headaches and makes you feel dizzy and weak, and shiver with cold for hours. Constipation may come along too.
If you get sneezy nose first, chances are you've been attacked by bacteria. These bacteria may drain your immunity that causes you to become more prone to flu infection. Which is why some people may begin with sneezy nose followed by throat infection then to runny nose and cough, or sneezy nose to runny nose and straight to cough bypassing throat infection.
To top it off, you won't need medication that makes you feel drowsy and spiritless all day long, and you won't have to suffer the terrible side- and after-effects of medication. These are the benefits of using coconut oil to treat your flu.
However, don't expect to take coconut oil today and cure your flu tomorrow. It takes time for coconut oil to spot, fight and kill all flu viruses and repair whatever internal damages (to the tissues and organs) the viruses have inflicted on. Also, it largely depends on ...read more »